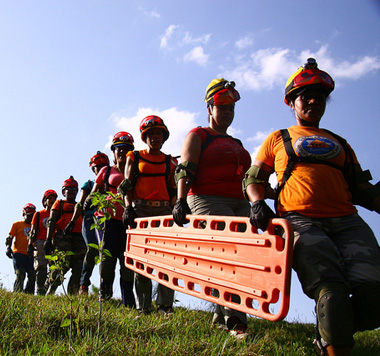 Apply now for Global Preparedness Partnership support
Category | Story
PLEASE NOTE THAT THE DEADLINE HAS PASSED AND APPLICATIONS ARE NO LONGER BEING ACCEPTED.
Over the past 20 years, typhoons, floods, droughts, earthquakes and other natural hazards have claimed 1.35 million lives and affected on average 218 million people per year. They also have devastating effects on socio-economic development with a global economic impact since 2005 surpassing USD 1.3 trillion, mostly in developing countries. If better preparedness planning was in place, lives, time and livelihoods could have been saved.
To address this issue, the Global Preparedness Partnership (GPP) was launched at the World Humanitarian Summit by the Vulnerable 20 group of countries (V20) with the full backing of core partners; FAO, OCHA, UNDP, the WB/GFDRR and WFP. The GPP offers a strong partnership between affected governments, international resourcing partners and multilateral organisations which builds on existing international and national initiatives to make high-risk countries ready to respond to, and recover from, disasters resulting from natural hazards and climate-related risks. No similar international approach exists for financing and supporting risk-prone countries.
The GPP will initially strengthen preparedness capacities in 15 countries, so they attain a minimum level of readiness by 2020 for future disaster risks mainly caused by climate change.
The window for the first round of applications for support is now open and relevant ministries and departments should collaborate with UN and World Bank partners in their countries and a finance ministry focal point should send the application form to the GPP Secretariat: global@preparednesspartnership.org. This is a competitive process, where applications are considered compared to other applications from other countries.
The deadline for applications is 8 October 2017.
For more information, visit the GPP website or send an email to global@preparednesspartnership.org
Lead photo credit: Benjamín Pérez Espinal PNUD R.D.